Happy Weekend!

So yes, I love fall. Today, I found the new Little Book (Lesson 4), Henry McKenna 10YR, EHT Small Batch and Baker's 107 Single Barrel (an improvement over the small batch which is/was a good one).

Also, congrats to Richard H who won the Pappy 20.

You can view the video on our website.

Plus in October we will give away a bottle of Pappy 23 Yr. Members who joined before October 1st will get their coupons in a few days. Until then, increase your chances by buying these.

Starting Oct. 1, purchase a raffle ticket for a chance to win a rare collection of Pappy Van Winkle Family Reserve Bourbon catalogued at $25,000.
Tickets are $100 each and are limited. The raffle ends October 30.
Visit www.operalex.org to purchase your tickets!
All proceeds benefit OperaLex, a non-profit organization in Lexington that enhances the public's awareness and appreciation of opera throughout the Commonwealth, primarily through support of the opera program at the University of Kentucky.
"It is with great pleasure that we present our first ever bourbon raffle with such a premiere flight of bourbons from our presenting sponsor Liquor Barn. The arts have greatly suffered during the pandemic and this will help us continue to support the University of Kentucky Opera Theatre and other central Kentucky music programs to continue to entertain and distract us in this unusual time in our lives!" said Dr. Sanford Archer, president of OperaLex.
Participants must be 21 years of age or older to enter. Winner must make arrangements to
pick-up in person with valid ID at predetermined location in Lexington. Items can't be shipped. Tickets are not tax-deductible. Drawing will take place on or before October 30, 2020.

Bourbon Hunting:

Kevin Langdon Ackerman had a good lead, so he left his home in the Los Angeles neighborhood of Beachwood Canyon on a Tuesday morning in August and drove 18 miles northwest to Sylmar, Calif.
He guided his metallic black BMW off the 210 and up the winding road to the top of Little Tujunga Canyon; on the right side, Middle Ranch, an equestrian facility and popular wedding venue, on the left, multimillion-dollar estates, everything surrounded by the mountains of the Angeles National Forest. Eventually he reached his destination, a Santa Fe-stylehome built in the early 1900s.
There he met his contact, Caroline Debbané, who took him not through the front door but around to the back of the property. There, a modern lock code opened the swinging cellar doors, and the two descended a flight of concrete steps to the bunker.
One entire wall had built-in wine turrets, with dusty bottles of wine and champagne lying on their side. Another wall acted as a liquor cabinet, with more bottles of bourbon, Irish whiskey and rum, untouched for over a half century. Mr. Ackerman had found the booze collection of Cecil B. DeMille, the legendary director and producer
"I'm thinking, 'Holy crap! I want this, and I need to get this,'" Mr. Ackerman said. "In my mind, this was born of and ultimately the fruit of me being incredibly vigilant over the last eight years."
Mr. Ackerman, himself a filmmaker by trade, is also a dusty hunter: an antique collector who only searches for still-sealed bottles of vintage alcohol, usually American whiskey. Discussion of dusty hunting, and the use of that exact term, appears on the internet around 2007, mostly on whiskey enthusiast blogs and message boards, such as Straight Bourbon. (Collectors of vintage nail polish, chronicled by The Times in 2014, are also considered dusty hunters.)
Though this is a fairly new hobby, it is one already facing its end days, as there are simply fewer and fewer undiscovered bottles still out there to find. Mr. Ackerman took up the quest in 2012, after coming across an online article about a group of friends who had specifically flown to Kentucky to search liquor store shelves for old bottles of bourbon from the much lauded but by then defunct Stitzel-Weller Distillery.
Mr. Ackerman with his treasures.Credit...Rozette Rago for The New York Times
"There were these funny photos of guys standing in front of their cars, holding up dusty bottles as if they were trophy fish they had just caught," he said. A neophyte whiskey drinker at the time — "I had only had Jack and Jim," a.k.a. Daniel's and Beam — he was intrigued. Mr. Ackerman was already a collector of movie memorabilia, and had long had a fascination for objects from a bygone era
One Monday morning, in the cigar-shaped, 8-by-25-foot office in the Taft Building that he shared with an intern, Mr. Ackerman couldn't concentrate on the script he was supposed to be writing. He feigned writer's block, took $300 out of the A.T.M. and drove as far south as Long Beach, with a goal of visiting 100 liquor stores that day. He only hit about half that number but still managed to find 23 vintage bottles, including decades-old gems like Ancient Age, Old Charter, brown-label Wild Turkey from the 1980s and five bottles of Old Grand-Dad from back when it was produced by National Distillers and considered superior in taste to its modern incarnation.
That night before he went to bed, Mr. Ackerman put one of the bottles up on something known as Bourbon Exchange, a buy/sell auction group that had been set up on Facebook. When he woke up the next morning, the highest bid was already at $100. He was hooked.
"It really did seize me pretty quickly," he said. (He does, however, personally consume a good portion of his finds.)
Drinkable Time Capsules
For the next several years Mr. Ackerman would go dusty hunting several times per week, alternating between working on a film project one day, driving around the greater Los Angeles area on the others. If the city has more than 1,500 liquor retail outlets, he figures he has hit most all of them.
"In a very real manner, six years ago or so, people started to realize that buying old bottles is building an investment portfolio in a sense," Mr. Ackerman said. "They will appreciate in a similar way to pork bellies, silver or gold. Bottles that cost me $20 became worth $800 and to me that's a lot more fun than buying a muni bond for the Los Angeles water department. I'd much rather hound liquor stores."
Pablo Moix was one of America's first dusty hunters. Back in his Mudslide-slinging, fern bar mixology days of the late 1990s, Mr. Moix, 45, a longtime bartender, began grabbing any intriguing old bottles he saw at liquor stores. "I was accumulating weird things just to have them at the house," he said. "Eventually I started asking myself the question: 'Why is this so valuable? Why is this collectible?'"
Time in a bottle: Old Rip Van Winkle bourbon captures the essence of aged spirits.Credit...Old Lightning
When Mr. Moix became more intentional with his dusty hunting in the early aughts, it was in pursuit of tequila; a lot of brands had gone defunct and he yearned to find them. Come 2011 he was noticing a fervor developing for American whiskey, with more collectors invading the scene. By then a bar's beverage buyer in Los Angeles, he immediately began stockpiling cases of well-aged Rittenhouse ryes, Vintage Bourbon 17 Year Old and Old Fitzgerald Bottled in Bond, which was once made at Stitzel-Weller when Julian "Pappy" Van Winkle was literally at the helm.
Eventually, he and a business partner, Steve Livigni, were spending 10 hours a day, every day, searching for bottles throughout California and Mexico's Baja Peninsula. On one road trip they visited nearly every single liquor store between Detroit and L.A. "We later learned we were apparently hitting liquor stores in neighborhoods that are essentially considered war zones," Mr. Moix said.
Though they might be sheepish to admit it, dusty hunters have long believed that the more crime-riddled the neighborhood, the more liquor stores there are with cashiers standing behind bulletproof glass, the more likely they are to find great vintage scores. Mr. Ackerman has been nearly mugged a few times and once had a sawed-off shotgun held to his head when he peeked into the back room of a Koreatown liquor store and then started rifling through boxes without permission.
The most well-known dusty hunter today might be Eric Witz, 42, a senior production editor at the MIT Press, who posts his scores on Instagram at @aphonik, often with detailed analysis of the origins of each bottle. A lover of antiques and enthusiast of cocktail history, he began dusty hunting around 2010 with the purchase of a 1940s bottle of Forbidden Fruit, a strange grapefruit-and-honey liqueur which has not been on the market for decades. Mr. Witz collects not just whiskey, the obsession of most current dusty hunters, but vintage rum, brandy and Chartreuse, all of which are soaring in value at the moment.
"I love the idea of being able to taste something that was made a few generations ago," he said. Spirits have a higher alcohol proof than wine, so they don't really age in the bottle or go bad; in that way, they are like drinkable time capsules. In fact, most all dusty hunters believe vintage spirits are superior in taste to what is being made today, even if they can't quite explain why. Maybe better quality materials and more artisanal production methods were being used back then, maybe international beverage conglomerates weren't yet mucking up quality, or maybe something magical is happening in the glass over all these years.
Yellow, mellowed: a selection of vintage Chartreuse.Credit...Eric Witz
"When some alcohol has blown off, the concentration is deeper," said Scott Torrence, 52, owner of Chapter 4, a supplier of fine and rare liquids in Culver City, Calif., who has tasted plenty of Prohibition-era bourbon. "The depth and richness is like the difference between simple syrup and maple syrup."
Dusty hunters like Mr. Ackerman, Mr. Moix and Mr. Witz got in at the perfect time. In 2010, bourbon was a $1.9 billion industry in America; today it's worth more than $4 billion, according to the Distilled Spirits Council. More and more people are drinking bourbon, buying bourbon and even making bourbon. This enthusiasm has led to more collectors wanting to revisit bottles from the so-called "glut" era, the decades of the 1960s through 1990s when the rise of vodka and a general lack of interest in brown spirits led to many great bottles never being purchased, sitting on retail shelves, gathering a fine coating of time's grime.
Still, it takes a certain amount of skill to dusty hunt: an awareness of shuttered brands from the past, the ability to read esoteric laser coding and to notice bottle sizes, like quarts, that no longer exist. But the internet has made it easier. When Mr. Ackerman started, he only had a Razr flip-phone; now he can quickly call up Facebook, Reddit or bottlebluebook.com, an online pricing guide, to see the value of whatever oddity he has just stumbled upon.
Though some say the glory days of dusty hunting are long past, with almost all liquor stores in the U.S. now completely picked over, there are still optimistic youths getting into the hobby, like Jonah Goodman, a 22-year-old restaurant consultant in Atlanta. Raised in Louisville, Ky., by a father who loved bourbon, he became precociously fascinated with the spirit. By 2018, barely old enough to legally drink, he was trawling Kentucky liquor stores, even finding a 1984 Eagle Rare 101 in his earliest days on the prowl. Mr. Goodman believes that the pandemic has injected new life into the hobby, like so many others.
The young enthusiast: Some of Jonah Goodman's bottles are older than he is.Credit...Randy Goodman

Best Bourbons
When creating my Best Bourbon of the Century So Far list, I had to go through 15 years worth of notes and think about all the wonderful bourbons I've tasted. Tough job, I know, but somebody's gotta do it.
I also had to define how I created this list, which is important. I only considered bourbons and in effect, only straight bourbon. If a bourbon was finished in an additional barrel—such as Angel's Envy, which is aged in a port barrel—I did not consider them for the list. Why? Well, when they file for federal label approval, they do so under the designation of Distilled Spirits Specialty. Not bourbon.
And while I love the barrel finish category, I separate them from bourbon. Barrel finishes are not bourbon. They are barrel finished whiskeys.
I also did not consider blends of straights or Tennessee whiskey, which is technically bourbon that goes through the Lincoln County process. But since they want to call their bourbon Tennessee whiskey, which is fine, I will respect this and not consider them for my Best Bourbon lists.
Lastly, I also relied on tasters from years past. Although I have tasted the majority of the American whiskies released in the 21st Century, I felt it had to do more than just please my palate to make this list. I consider Lew Bryson, Michael Jackson (deceased), Paul Pacult, John Hansell and the Judges of the San Francisco World Spirits Competition to have the greatest palates of this Century. I cross referenced my initial rankings with how they rated.
If a whiskey was lowly scored by them, I kicked it out of the running. For example, I may have been one of the few tasters on the planet who revered Wild Turkey's Diamond. While Hansell rated it an 89 at Whisky Advocate, I had it in my top 30. But I could not in good conscience place it in the 30 best of this century even if I liked it more than him.
I also relied on the people I know who have great palates, but do not want to be public. One guy is an anonymous fellow whose palate I respect and others are a part of random Facebook groups I've enjoyed over the years.
That's why something like Smooth Ambler (Indiana distilled) barrel picks make this list. Those who've tasted the likes of "Jawbreaker" truly know they belong on this stage.
Even still, this list can serve as an education tool toward the good stuff. Here's what I learned.
Yes, Pappy Is Good
You cannot live in the bourbon world for more than five minutes before somebody asks you if Pappy Van Winkle is good. The fact is, it is. But it used to be great.
Today, it's wonderful if you can find it. But from 2000 to 2012, when it was comprised of large stocks of Stitzel-Weller bourbon, it was exceptional.
Stitzel-Weller Is Missed
Speaking of Stitzel-Weller, the executive of then United Distillers (now Diageo) must not have cared much for good bourbon, because they shut down operations in the 1990s, and it is by far the most highly coveted whiskey in the American collectors market. Their snafu represented a chapter in my book Bourbon: The Rise, Fall & Rebirth of An American Whiskey.
Jefferson's 17 year old is confirmed being sourced Stitzel-Weller and Michter's 20 year was long rumored to be so. Michter's does not reveal its sources. But in this interview, Jefferson's Trey Zoeller reveals a little secret about that time in acquiring old Stitzel Weller.
Eddie Russell Loves Warehouse G
My favorite contemporary Wild Turkey is by far the Russell's Reserve 1998. It came in fifth.
And in my interview with master distiller Eddie Russell, he let it slip that these beautiful barrels came from his favorite warehouse—G.
Guess I need to be looking for those more often.
Buffalo Trace Deserves Some Credit
Buffalo Trace has been on the wrong side of the criticism side the past couple years. This is, in large part, due to the fact people want their products and you can't find Weller, Blanton's, Rock Hill Farms, Pappy Van Winkle, etc., and they get upset, while distributors use these brands as leverage to get retailers to buy other Buffalo Trace brands, such as Wheatley Vodka and Fireball.
But lost in this discussion is the fact that their whiskey is really great. They had nine bourbons make this list, and one used to be my house bourbon—Weller 12 year old.
Four Roses Is On A Great Run
Coming in at number one and with four products on my Top 30 of the Century So Far, Four Roses is doing something we have not seen before American whiskey.
Prior to 2000, they were not sold nationally. They were an international product.
But former Master Distiller Jim Rutledge and plant manager / brand ambassador Al Young (deceased) brought this brand back with a passion-fueled tenacity that drew fans from all over the States. Rutledge retired and replaced by one of his protégées, Brent Elliott; Four Roses has not had a miss this entire century.
Some releases are better than others, but if I expanded this list out to the Top 50, every Four Roses Limited Edition Small Batch would make it on the list.
In the Top 30 are Four Roses LE 2012, 2015, Al Young and coming in the top spot, the 125th Anniversary (2013).
This distillery is doing it the old fashion way—with yeast—and it's refreshing to see a legacy reborn in quality instead of marketing.

Bourbon Trends:
Just before 9 p.m. on a Thursday night, the founder and admin of a Facebook group dedicated to the buying and selling of rare whiskey hurriedly explained the future of whiskey nerdery to me over Messenger.
"When I first started chasing bourbons I wanted the expensive stuff. The Pappys, the older Michters', BTAC [Buffalo Trace Antique Collection], Willett, etc.," he wrote. "As I built up a decent collection, I started to realize there were some really good whiskeys to be found from people you trusted."
Patrick (who asked that his real name be withheld because Facebook bans alcohol sales on its platform) was referring to the practice of barrel picking, where distilleries offer barrels of whiskey for groups to sample, select and buy for themselves. In 15 minutes, he'd be holding an online sale of bottles from his latest barrel.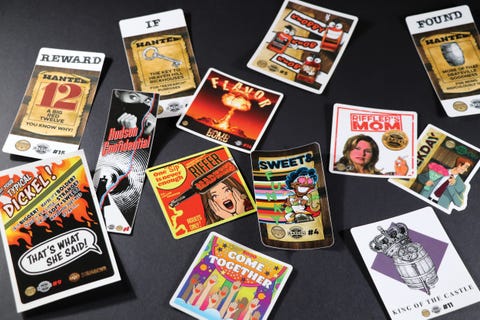 Some single barrel selections are known more for the sticker than the whiskey inside. Courtesy
Booze retailers and whiskey bars have participated in these private-barrel programs for decades, purchasing all the bottles from a single barrel — which costs anywhere from $5,000 to $15,000 — and selling them as an exclusive offering. Barrel picking isn't new, but the customers are. In recent years, it's the Patricks of the world piquing whiskey makers' interests.
While there's no hard data on the growth of private-barrel purchases in the American whiskey market (it's not tracked, and likely won't be anytime soon), there are plenty of anecdotes like those from Four Roses Private Barrel Manager Mandy Vance, who said the distillery's barrel program has grown fivefold since it started in 2013. "When I first started, if someone came in and wanted to buy more than one barrel, we were ecstatic," she said. Today, the program pushes well over 1,000 barrels a year, a number that has forced Four Roses to limit how many people can buy.
Thousands strong, the Facebook group Patrick operates isn't just a platform for whiskey trading and boozy conversation. It is one of very few that exclusively buy, sell and trade picks, otherwise known as bakes — that is, bottles from single-barrel selections. A good number of them are selected by Patrick himself, who hosts numerous community barrel picks through the group and elsewhere. The appeal, he said, isn't just that these are rare bottles that are (usually) not crippling expensive, it's also the juice inside.
"It's not like my taste is better than anyone else's, but if you can find a picker that you know has tastes that match up with whiskey that you like consistently, then that's your best source of whiskey," he explained. "I just kind of fell in love with the concept of being able to choose my own bourbon."
"Now, any bourbon society worth its salt has got to have its own calendar of barrel selection."
Jay Erisman, cofounder of New Riff Distilling, knows the feeling. In 2014, he and his business partner Ken Lewis opened their Kentucky distillery on the same block as The Party Source, a Costco-sized spirits and party-supplies emporium with a sweeping selection of single-barrel store picks, where Erisman used to work as the Fine Spirits Manager. Some whiskey groups came to him for help barrel picking, but only out of necessity. By law, everyday consumers couldn't — and still can't — buy a barrel on their own. Most of the U.S. must adhere to what's known as the Three-Tier System, which ushers alcohol sales along a strict one-way street: producers (distillers) may only sell to distributors, distributors may only sell to retailers (liquor stores) and retailers own the sole right to sell to drinkers. The Party Source was the broker between the group, a distributor and the whiskey maker.
"Now, it seems any bourbon society worth its salt has got to have its own calendar of barrel selections," Erisman said. The surge in interest has prompted New Riff to cater its barrel program to the general whiskey community, not just bars or liquor stores. The company was the first to conscript a third-party panel to pen tasting notes for each barrel available for purchase, and groups that visit the distillery to pick are given a full tour of the production facility and rickhouses and attend a question-and-answer session with the staff before being sequestered into a room with upward of 20 barrels to choose from.
New Riff's efforts have made its barrel program wildly popular with groups like the one Patrick runs. But why is private-barrel buying just now going mainstream? Easy: the internet.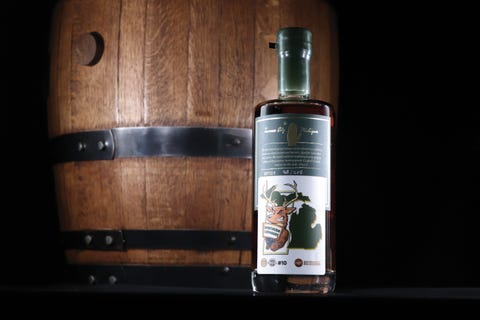 Courtesy
Known by his username, T8ke, in online whiskey circles, Jay West is one of the Web's most prolific whiskey reviewers. West is in his late 20s, works in software development and posts reviews of whiskey on his website and /r/bourbon, Reddit's largest whiskey community. He's managed a number of private-barrel buys and also runs the subreddit's single-barrel pick program, which has more than 5,500 people on its waitlist. "I've been talking to some of these people for five, six years about whiskey, life, whatever, and I've got no clue what they look like, but that doesn't mean we can't buy a barrel," he said.
Fully Web-based groups are the most extreme example of the internet's ability to connect whiskey drinkers. West says there are pros and cons.
"Doing it over the internet means less camaraderie, but you can get better picks sometimes," West said. "You're not going to piss off your buddy Steve, who you've known for twenty years, by thinking something is good when he doesn't like it when you're doing it online."
"Nobody's getting Pappy anymore. What's the next cool thing you could get? Your own barrel."
Transparency is one of the hallmarks of buying whiskeys by the barrel. Private selections often disclose distillation dates, barreling dates, barrel numbers, rickhouse information and the date when the exact whiskey exited the cask. Courtesy
Connected online or by geography, whiskey groups' thirst for barrels over bottles has spawned track-greasing businesses like Seelbach's, a site that specializes in connecting groups to distilleries across the country (including New Riff). Blake Riber, the company's founder, says facilitating barrel sales wasn't part of the plan when he launched the business, but interest demanded it. Riber's company has handled barrel purchases for West and the /r/bourbon community, the bourbon review site Breaking Bourbon and its legion of Patreon subscribers, and the podcast Bourbon Pursuit, which was so popular those behind it launched a private label out of it.
"I talk with these groups and these guys aren't, like, getting paid to do this. But they've got goals and they take pride in it," Riber said. "I think people are tired of chasing the limited editions, so they just moved on to private barrels and stacking those up. Nobody's getting Pappy anymore. What's the next cool thing you could get? Your own barrel."
As his auction was starting, Patrick excused himself from our conversation on Messenger. He was hosting a release of new bottles from a barrel of New Riff bourbon (his first New Riff pick is legendary in the private barrel community). Group members put their names in for the chance to buy one of 200 bottles from the barrel selection. He returned to our chat shortly after, apologetic.
"Back," he wrote. "New Riff pick just sold out in less than a minute. Lol."
Wolverine just launched another badass limited edition boot to benefit American workers, this one being a boozy crossover with Old Rip Van Winkle bourbon.
Wolverine's time-tested 1000 Mile silhouette, which was first launched in 1917, serves as the base for the collab. The heel is bolstered with a custom-cut piece of bourbon barrel that was carefully installed beneahth brown Horween Chromexcel leather to show off the wood's texture.
The tongue's white label with red and black font is also hand-labeled—much like a bottle of a small-batch spirit would be—and a gold-accented custom hangtag is embossed with the Van Winkle "VW"logo.
Those eye-catching aesthetics complement the boot's sturdy, all-American construction, which features a Vibram heel from Williamsport, Pennsylvania, flat-waxed cotton laces from Landrum, South Carolina, and flexible Goodyear welts that allow for resoling after years of wear.
Better yet, buying a pair contributes to a worthy cause. All revenue is being contributed to the mikeroweWORKS scholarship foundation, which was founded by Dirty Jobs star Mike Rowe to support the next generation blue-collar workers.
The Old Rip x 1000 Mile boot is available to purchase for $400 online.


Best Bourbon Bars:
It's been a tough year for bourbon bars. From tiny taverns in one horse towns to the sleekest lounges in the biggest cities, they've needed every bit of our support. Some bars have been closed for months, waiting for a safe time to reopen. Some have hustled through the dark days, bottling drinks to go and selling bourbon by the bottle, doubling down on sanitizing, scrambling to set up outdoor dining, and working every shift to the fullest. And still others have shut their doors for good, with one last call closing out years of memories.
We believe that 2020 is the most important year yet to honor our favorite bars, and in partnership with Buffalo Trace, we've never been more proud to bring you our list of America's Best Bourbon Bars. Every year since 2013, our editorial board has combed the country to find the places that have the most expansive whiskey lists, mix the most exciting cocktails, select the best single barrels, and most importantly – have a team of hardworking, passionate, and knowledgeable bourbon lovers behind the bar.
We've divided our list into five regions, each known for something special. Covid restrictions on bars vary from region to region, but all five have amazing places fighting to survive in these stressful and uncertain times. With 36 bars in Bourbon Country, 13 in the Northeast, 22 in the Midwest, 24 in the South, and 20 in the West, our 2020 list is our longest yet – and every bar on it deserves the accolade.
Between the pandemic, hurricanes, wild fires, and protests, almost all of our Best Bourbon Bars have closed their doors for at least a few weeks this year. If there's any indication they'll reopen someday, we've kept them live on our list, believing that one day they'll return to pour, mix, and share their love of America's Native Spirit. In the meantime, know that the vast majority of these bars are still open – but that they may not be next year if we don't go have a drink.
So take this as your happy hour hall pass, your day drinking patio permit, or whatever else you need to go see your favorite local bourbon bar. We hope our list helps you hunt down a special spot in your corner of the country – and we hope you raise a glass to all the hard work they've put in this year. Cheers to all of America's Best Bourbon Bars – let's get started with Bourbon Country!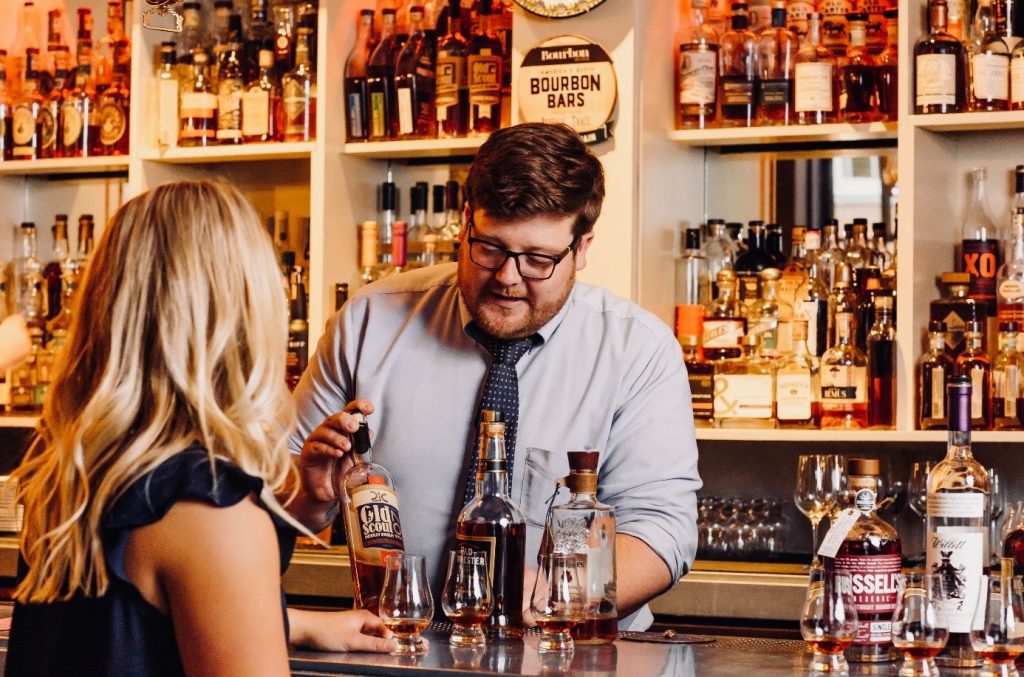 Bourbon Country
While many of the distilleries in Kentucky have shut their doors to tourists, Bourbon Country's bars are powering through the pandemic as safely as they can, determined to show out-of-town guests a good time. This list is home to some of the country's oldest bourbon bars, like the Tousey House Tavern in Bardstown (it's said to be haunted – make a special trip for spooky season). Newcomers to the list include Repeal Oak-Fired Steakhouse, inside the new Hotel Distil in Louisville. With a vintage whiskey menu, private dining in The Barrel Room, and even rooftop bar Bitter's End, its a one stop shop for a bourbon adventure night. In Bourbon Country, there's a special spot for everyone – come find yours this year!
The Amdsen Bourbon Bar, Versailles, KY
Belle's Cocktail House, Lexington, KY
Bluegrass Tavern, Lexington, KY
Bourbon on Rye, Lexington, KY
Goodfellas Distillery, Lexington, KY
OBC Kitchen, Lexington, KY
Merrick Inn, Lexington, KY
Justins' House of Bourbon, Lexington, KY
Whiskey Bear, Lexington, KY
Bourbon's Bistro, Louisville, KY
Doc Crows, Louisville, KY
Down One Bourbon Bar, Louisville, KY
Justins' House of Bourbon, Louisville, KY
Merle's Whiskey Kitchen, Louisville, KY
Proof on Main, Louisville, KY
Repeal Oak-Fired Steakhouse, Louisville, KY
The Silver Dollar, Louisville, KY
Butchertown Grocery, Louisville, KY
Bourbon Barrel Tavern, Elizabethtown, KY
The Miller House, Owensboro, KY
The Blind Pig Bourbon Speakeasy, Bardstown, KY
Bottle and Bond, Bardstown, KY
The Old Talbott Tavern, Bardstown, KY
The Rickhouse, Bardstown, KY
The Old Owl Tavern, Harrodsburg, KY
Jane Barleycorn's Market & Bar, Danville, KY
Prohibition Bourbon Bar, Newport, KY
Tousey House Tavern, Burlington, KY
Bourbon Haus 1841 , Covington, KY
Old Kentucky Bourbon Bar, Covington, KY
Goodfellas Mainstrasse, Covington, KY
Libby's Southern Comfort, Covington, KY
Rich's Proper Food & Drink, Covington, KY
The Globe Covington, Covington, KY
Barrel & Bond, Paducah, KY
Freight House, Paducah, KY